Welcome to
Silverwood Farm's

Miscellaneous directory


For further information, videos or brochures please E-mail Pintofoal@AOL.com or use our convenient request form
E-Mail info request Form to: Silverwood Farm
If you'd like to receive our stallion packet immediately please call in your request at: (540) 822-9110, you will usually reach the answering machine, please leave your name, address (slowly, clearly and spelling last name, etc.)-where you would like us to send packet and phone number on answering machine and we will mail it right out. All phone requests get mailed immediately- Phone in requests do get precedents over online and email requests.


Silverwood Farm 39331 Rodeffer Rd. Lovettsville, VA 20180 phone/fax 540-822-9110




Miscellaneous Directory



Contests-The 2003-2004 Contest has ended

Awards -This website has won.

Awards page- Awards that we give to outstanding equestrian sites on the web. WE ARE SORRY at this time I am no longer offering website awards, I have just been too busy to keep up this task. Hopefully in the future I will be able to keep up with it again.

Jobs/Trades - None at this time.

© 2001-2013 All images/materials on these pages are copyright protected and can not be used without written permission from Silverwood Farm, Lizard Graphics and or the various Photographers.
---
Last Updated:
01/20/13 06:37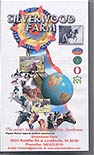 For further information, our video or brochures please E-mail Pintofoal@AOL.com
or use our convenient request form
E-Mail info request Form to: Silverwood Farm
Silverwood Farm: The worlds Finest collection of Pinto Sporthorse Stallions.
Standing at Stud: Art Deco, Hall of Fame, State of the Art and Spectrum.