DIRECTORY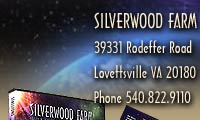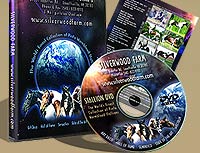 Click on DVD to order your stallion packet on line
For further information, a DVD or video which has all of our stallions on it please call 540-822-9110 (fastest service) or use our convenient request form: Packet request Form



For your convenience we accept Master Card Visa, AMEX, Discover and Paypal. Please click on cards for our easy to use fax/phone form. or you can pay securely on line, Please do not send credit card info via email - Thank you.
Copyright Info
SIM GAME players and others before you take photos or graphics from this site or email me please go visit this page:
SIM RULES
Silverwood Farm


Become a fan
on facebook Click Here
Lizard's Jewelry


Do you like handcrafted art jewelry? Click the necklace to visit Lizard's Jewelry site. Lizard's Jewelry is offering some horse jewelry now too!

elcome to Silverwood Farm's website, Silverwood is dedicated to breeding world class Pinto Sporthorses & Warmbloods. Standing at stud Sempatico and Hall of Fame We have an outstanding selection of offspring from our stallions, out of top Warmblood, Thoroughbred, and Pinto Sporthorse mares. We would love to help you breed or select an outstanding Pinto Sporthorse of your own. Please tour our farm and get to know us and our horses via our web site and if your are ever in our area we always welcome visitors with an appointment.

This website is extensive and I have tried to include as much information as I can to make your visit enjoyable and informative. We do update the site regularly, please check in to this directory often for updates, news and special offers and thank you for visiting us on the www.

News and updates...
If you are a past client, we are currently offering super deals, please visit our
past client discount page to find out more.
ATTENTION CANADIAN BREEDERS - Because of new CEM regulations for shipping into Canada you must obtain a permit to receive shipments. To find out more about what this entails please read this information.
The shipments we have done have gone well and without any real hitches, unfortunately it is a bit more expensive to ship, fees are detailed on our shipping page. We are only charging you actual costs to process the paperwork, we are not charging for time or office fees. If you have questions please call us we will be happy to help.

Are you wanting to breed your mare back to one of our stallions? We offer substantial discounts to our returning customers. You can take advantage of those on line at: pastclient.html We want to THANK YOU for your repeat business!
Please view our Copyright Information page for update and an important announcement, for use of our images.

PAY FOR SHIPPING/COLLECTION AS YOU GO VIA PAYPAL click here to go also Information about shipped semen, costs, schedule, pay on line, etc.
Look out for our "BUY IT NOW" specials, these will be sporadic one or two day offers where if you "buy it now" you can save hundreds. These will be offered without notice and only for a day or two, this is a web/on-line offer only, so keep your eyes peeled on the stallion page
Silverwood Farm: The worlds Finest collection of Pinto Sporthorse Stallions.
Standing at Stud: Hall of Fame and Sempatico.
Silverwood Farm
39331 Rodeffer Rd
Lovettsville, VA 20180
Phone/fax 540-822-9110 Please call between 8:00AM & 8:30PM EST

For contact and map to Silverwood Farm click here